​5 Hole Two Person Team Scrambles at Pine Ridge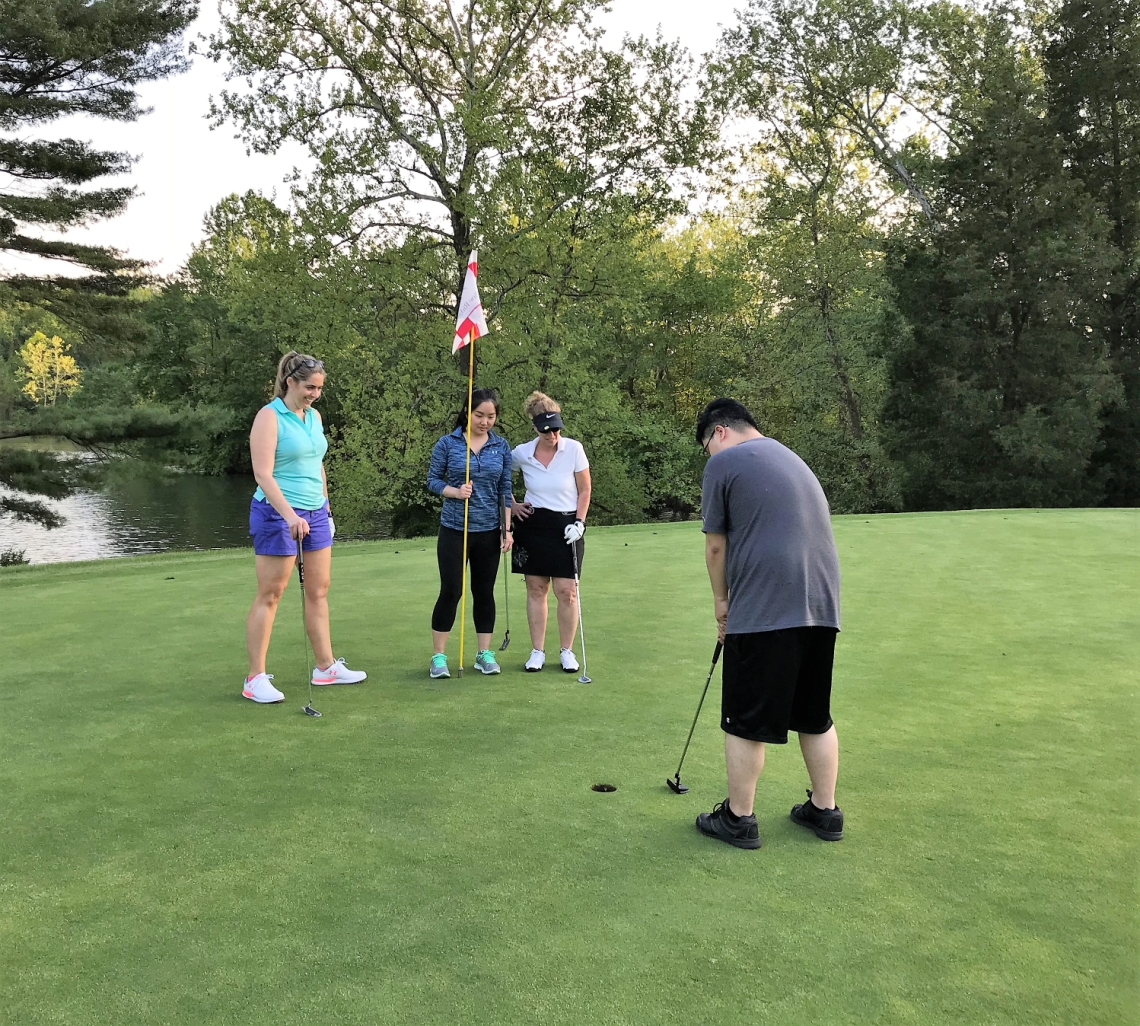 ​Great Opportunity to network with fellow Baltimore Professionals
​​Time: 6:00 PM Wednesdays at Pine Ridge
Format: ​5 Holes, 2 Person Team Scramble
Price: $20 per person ($40 per team
​Includes: Green fee for 5 holes, cart..
If you don't have a partner, you can team up with another single.
​How It Works: You and your teammate both hit your shot, choose the best one and both players hit from that spot. Keep doing this until the ball is holed.