Why get fit?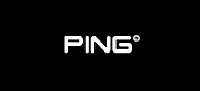 Properly fitted golf clubs based on your skill level and physical capacity
will help you play better golf and get a greater enjoyment out of your game.
We will evaluate your current equipment and provide you with our best
recommendations to optimize ball flight and control while delivering
maximum distance with latest adjustable equipment. Our goal is to partner
with you the golfer and provide the best product on the market to help you
play better golf.
Why get fit at Pine Ridge?
• Pine Ridge fitters are experienced with Ping, NIKE, Titleist and Callaway fitting systems.
• Pine Ridge's fitter utilize the Zelocity Launch Monitor to ensure that you are properly fit to your clubs.
• Demos are also available with TaylorMade clubs
• All fittings are conducted outside by certified fitters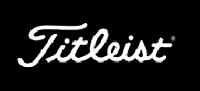 • All Fittings are Free
• Pine Ridge regularly hosts Demo Days with major club manufacturers.
What's involved in getting fit?
Driver Fittings - Our fitters will put you through a state of the art fitting process to find the proper spin,
launch angle and ball speed to maximize your distance and accuracy.
Iron Fittings -
Our fitters will help you determine what shaft flex, weight and club head design
will best
fit your game.