Corporate, Private & Women's Group Clinics at Pine Ridge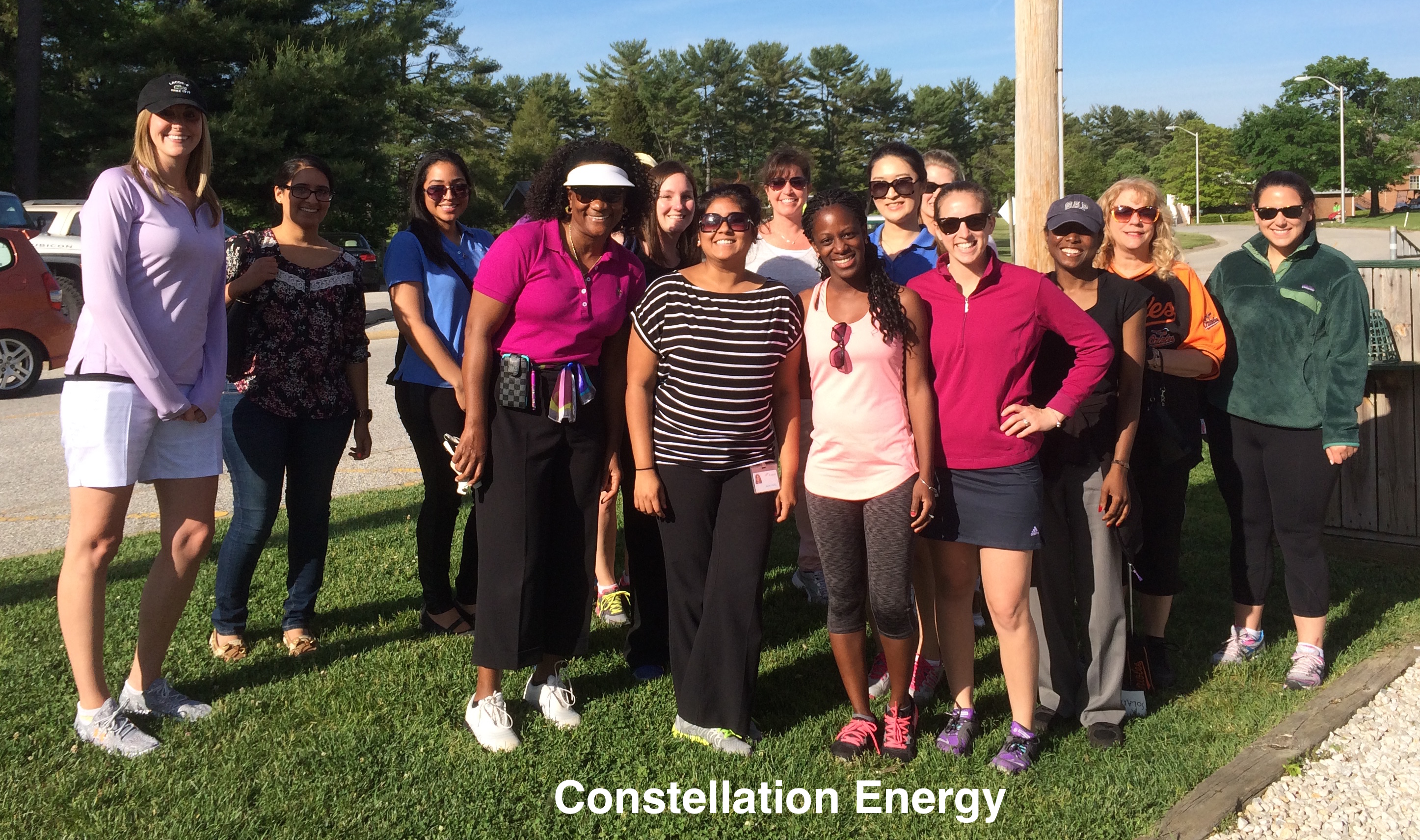 Private Clinics for Your Group of 4 to 20 Participants
•Learning opportunities for players of all skill levels.
•Effective team building activity.
•Great way to prepare for Corporate Fund Raisers
•Food and Beverage Specials can be arranged
•Presented by Julieta Stack, LPGA T&CP

New Golfer Clinics
Either a 2 or 4 hour program includes hands on putting, pitching, full swing irons and driver as well as a basic introduction to the game. Includes equipment for use and handouts to take home. Instruction, drills and fun contests keep the program lively and all participants engaged. Can be conducted over one day, 2 days, or 1 hour weekly.
Beginning Golfer On Course Clinics
Either a 2 or 4 hour program includes taking players on the course so they can learn how to play. Rules, etiquette, speed of play, course strategy and "New Golfer Rules" are taught. Can be conducted over one day or 2 days. Great for preparing new players for corporate outings or scramble events. New Golfer Clinic or some skill development suggested prior to taking this clinic.
Intermediate and Low Handicap Golfer Clinics
Either a 2 or 4 hour program includes instruction on full swing, short game including putting, bunkers,
pitching, chipping. Uneven lies and hitting from grass. Video analysis included if requested.
Pricing
4 to 10 players: $30 per player per hour
11 to 20 players: $25 per player per hour
Price includes PGA or LPGA professionals and assistants, range balls, green fees when clinic includes on
course instruction, and equipment for use by new golfers.
Food and Beverage Details
Specials can be negotiated with our Food and Beverage manager.
Typical group specials include breakfast buffets, lunch boxes to go on course, barbecue, pit beef, happy hours, catered events and more.
Groups we have hosted:
Constellation Energy/Exelon Corp
McCormick International
RSM LLP​
​University of Baltimore School of Law​
Executive Women's Golf Association
Pine Ridge Women's Golf Association
Contact Julieta Stack, LPGA, Director of Instruction, for more information or to schedule an event. 443-414-2288 or CoachJGolf@gmail.com