Clubs for New Golfers
If you are a new golfer and don't own a set of clubs, don't let that stop you from learning to play!
• Golf clubs will be provided at no charge for your use during classes, if needed.
• You can borrow clubs at the Pine Ridge Driving Range when you come to practice.
One Size Doesn't Fit All, So...When you decide it's time to buy equipment, our pro shops offer a variety of competitively priced equipment and professionals who will be sure you receive clubs that are properly fitted for you at no extra charge.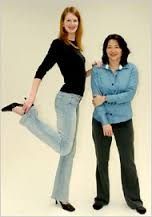 Size Does Matter-Even for Beginners...​No, you don't need custom fitted clubs to start out, but having equipment that fits you makes learning golf a lot easier and much more fun. If two women walk into a sporting goods store to purchase clubs and one woman is 6'0 and the other is 5'2 do you think they should walk out with the same set of starter clubs? Before you buy, talk to one of our certified professionals about which of our competitively priced starter sets will give you the best results.

​For more information about gloves, shoes and proper golf attire, check out our New Golfer FAQ Page.