Welcome to the

Baltimore Golf Academy - We Make Golf Fun!
​Classes, Clinics and Instruction for Adults and Juniors at BMGC Golf Courses

Find What You're Looking For!
​Drop down menus under each item on the blue Menu Bar above provide tons of information about who we are and what we do at the Baltimore Golf Academy, but these quick links are a road map to help you find your way to better golf.
---
New Golfers Program Intermediate Golfers Programs Women's Clinics Private Instruction

Junior Clinics Junior Leagues LPGA*USGA Junior Girls Golf Summer Camps
---

X
ADULT PROGRAMS


BGA Monthly 9 Hole Scrambles
3:30 to 6:00 at Pine Ridge
Organized by BGA coaches and staff, these Scrambles are a great way to meet new people or enjoy a summer evening with friends. Learn More and Register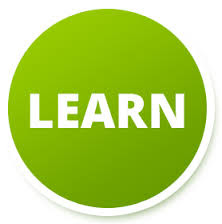 BGA
New
Golfer
Program
Affordable, small group instruction for New and Returning Golfers. Star
t playing on the course after only 8 hours of instruction.

The Program Includes:
• Level 1.0 Classes taught by LPGA and PGA instructors meet on weekday evenings and some Saturdays.
• Level 1.5 Plus On Course Classes taught by BGA Coaches meet on weekday evenings.​
(Level 1.0 and 1.5 Classes are offered at Pine Ridge and Forest Park Golf Courses)


• New Players League
Play at least 5 Holes accompanied by BGA Coaches at Pine Ridge on Monday evenings. Players must have completed Level 1.0 and 1.5 Classes or BGA Level 1 Enhanced New Golfer Experience.
Learn More and Register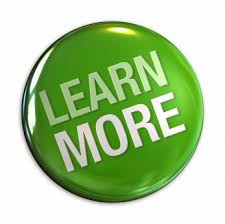 BGA Intermediate Golf Programs
Level 2.0 Intermediate Classes
Learning opportunities for Players who have experience but want to take their games a step farther. Classes and Clinics taught by LPGA and PGA Instructors meet on weekday evenings. Learn More and Register

Level 2.5 Advanced-Intermediate Classes
Classes for Golfers that have completed Level 2.0 and want to focus on some more specific aspects of their play.
Learn More and Register

---
JUNIOR PROGRAMS


Pine Ridge Junior Summer League
June 22-August 10
Weekly play for BGA Rookies, Players and Wizards.
Thursdays from 6:00 PM to 8:00 PM.
Skill Building Clinics start at 6:00
5-Hole Play for Rookies and Players
9-Hole Play for Wizards
Learn More and Register




BGA Weekly Parent/Junior Play 9 at Pine Ridge.
6:00 PM.
BGA loves family participation and offers this opportunity to encourage you to spend an evening playing golf with your child. Learn More and Register


BGA Junior Clinics meet Saturdays at Pine Ridge. Co-ed Clinics taught by LPGA Director of Instruction, Julieta Stack with other BGA coaches, these clinics focus on the fundamentals and are geared to various levels of play - Rookies, Players and Wizards. Learn More and Register

​Baltimore Municipal Golf Corporation Gift Cards


​• Available all year round
• Good for private instruction, classes, clinics, green fees, food & beverage and merchandise purchased in the pro shops.​
• Purchase a Gift Card Online.
BGA Newsletter
All registered BGA students receive the BGA Electronic Newsletter. If you haven't registered for any BGA classes but would like to receive a copy of our monthly E-Newsletter​​, please follow this link, select Register Now from the Menu Bar at the top of the page, and fill in your Customer Information.
​Note: This will not register you for a class.