A Little Bit About Us---
Our purpose is to Make Golf Fun!
We do this by helping our students set and reach personal goals based on their levels of play. We believe good golf is about more than the number on your score card. It's about having confidence in your ability so you can relax and enjoy your time on the course.
Baltimore Golf Academy's instructional programs are led by certified instructors and are designed for Adult and Junior players of all abilities.

​
BGA News & Events​​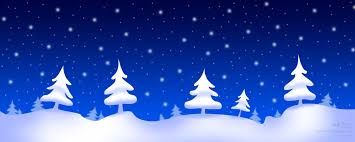 Holiday Golf Gift Cards Make The Perfect Gift!
---
Gift Cards can be used for lessons with a favorite professional, BGA Classes, Green Fees, Food & Beverage and Merchandise at all of the BMGC Golf Courses. Finish your shopping early this year--purchase one (or more!) online here.
---
Pancake Breakfast at Pine Ridge
​Saturday, December 10 8:00 to 11:00 AM
Adults: $8.00
​Kids 12 and Under: $5.00
Bring your family and friends to the Fairway Cafe for a filling and fun breakfast of pancakes, eggs, bacon, sausage, coffee, tea and milk. Weather permitting you might even get in a round of golf after you eat! Please click here to RSVP.
---
​Yoga for Golfers Meets Every Saturday at Pine Ridge
9:00 to 10:00 $15/Class
Please Register
---
Swing Tip
This is one of the most beautiful, athletic swings I have ever seen and if anyone is looking for a swing model, this would be a good one. Note the stability, shoulder turn and hip action. It is a joy to watch. Coach J
---
​BGA Newsletter
Information on Camps, Classes, Events and other instructional opportunities! If you would like to receive a copy of our monthly E-Newsletter​​ and have not registered for any classes in the past, please follow this link, select Register Now from the Menu Bar at the top of the page and fill in your Customer Information.
​Note: This will not register you for a class.​