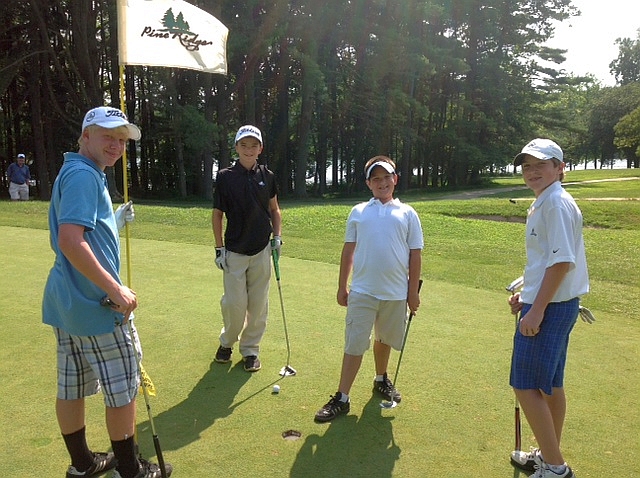 Junior Clinics at Pine Ridge
Rookie Clinics Registration Required*
Ages 7-11
Saturday, 12:00-1:00
November-March (Weather Permitting)
​$10.00/Clinic
The Rookie Program is intended for those students new to the game (little or no prior golf experience). Clinics are offered weekly. The clinics will cover the fundamentals of the grip, aim, stance and the various swing skills (chipping, putting, full swing). The fundamental rules of golf and golf etiquette are also introduced. We will provide clubs if needed.

Wizard Clinics Registration Required*
Ages 12-17
Saturday, 1:00-2:00 December-March (weather permitting)
​Time Change on April 1, 2017 2:00 -2:50
$10.00/Clinic
Drills, video, golf fitness, and range work depending upon weather. Each clinic will focus on an important aspect of player development. These clinics are designed for junior golfers who are interested in playing in tournaments, playing on high school teams or playing with their friends and family in social situations. Most importantly, we always aim to help cultivate a love for the game of golf that will last a lifetime.
Please note these clinics are not for brand new golfers.
*Because these Clinics are limited to the first 20 students who sign up, Registration is Required.
Parents are responsible for payment if the student registers and fails to attend.