Quick Links
Adult-Junior Clinics &
Adult-Junior Championship
What's Offered
---
• Classes, clinics, camps and private lessons.
• On course opportunites including tournaments.
• Adult/Junior Clinics and Annual Championship
at Pine Ridge.
• Summer and Spring Camps.
• Equipment provided during lessons, if needed.
• Competitively priced clubs available in Pro Shops.
• Highly trained professionals and coaching staff.
• Coaches are first aid certified.
• Baltimore Junior Golf Tour
• The First Tee® Instructional Program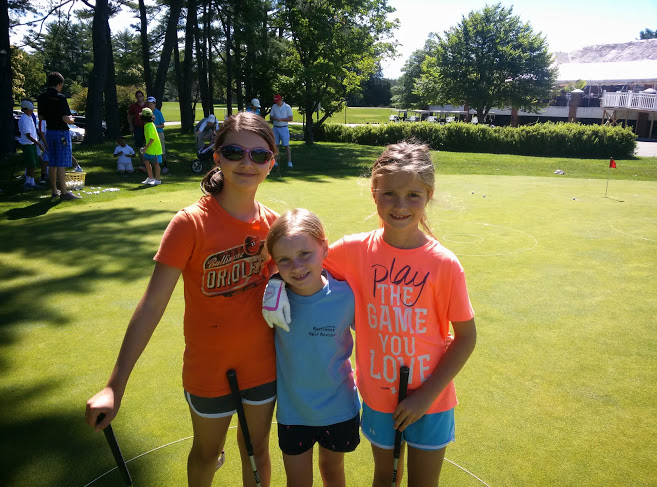 Our Coaching Philosophy
---
​Our goal is to establish a solid foundation for each Junior,
whether brand new to the game or an experienced player.
The fundamentals are stressed so that every student
learns the importance of a good grip, set-up, posture,
alignment, the short game and the full swing. We re-
cognize that some Juniors are more competitive than
others and we encourage and challenge these individuals
in different ways from those who are less competitive in
nature. Regardless of ability level, we strive to make golf
fun for all of our Juniors in hope of igniting a love for the
game that will last a lifetime.