Junior Golf FAQs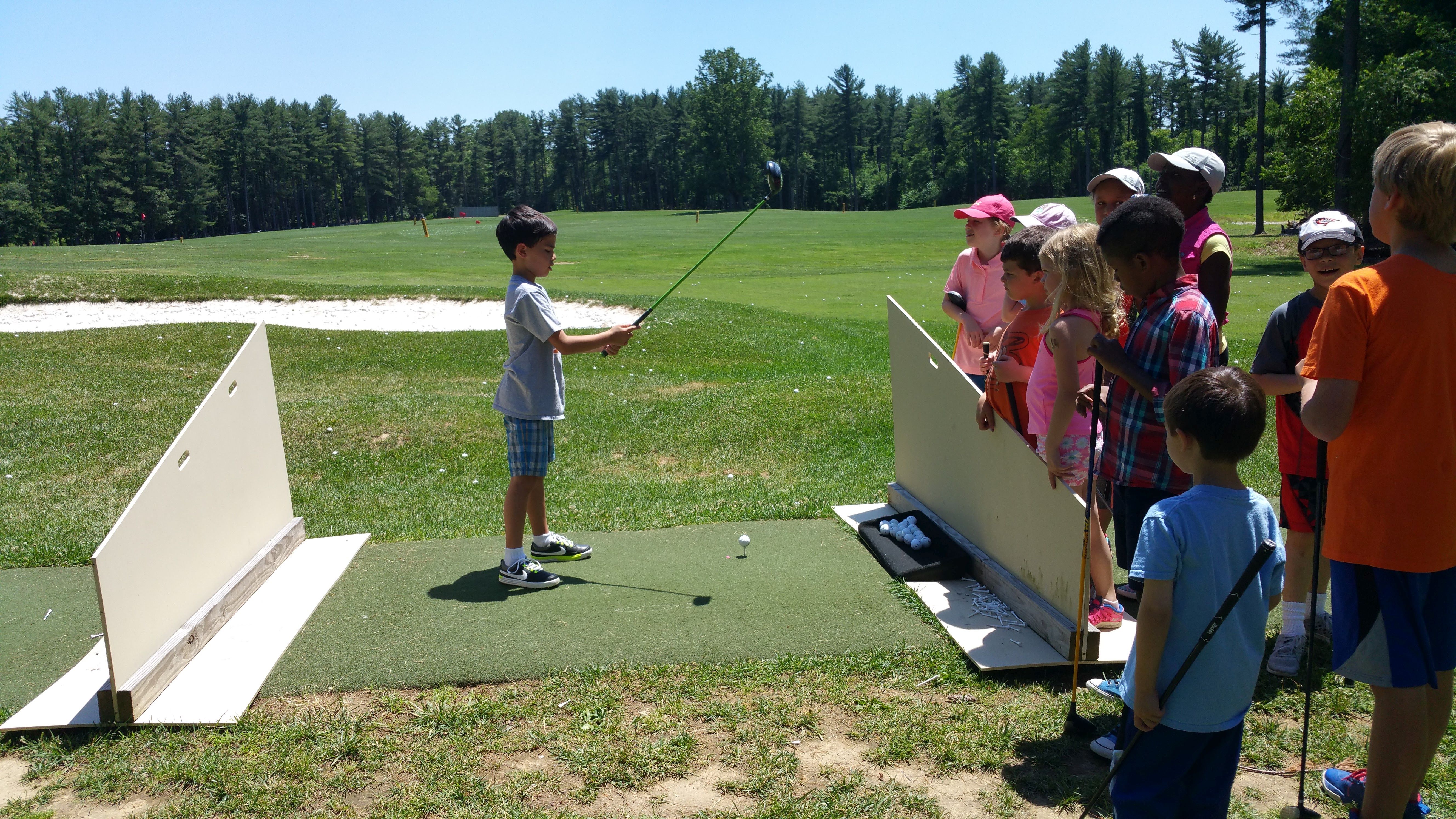 What is the cost of private lessons?
• Fees vary by instructor but usually range between $35.00 and $50.00 for 30 minutes.

What is the cost of clinics?
• Prices vary by course but typically range from $10 to $15/golfer/clinic

What is the cost of summer camps?
• $400/camper/week

What is the cost of equipment?
• Prices range from $20.00 per club to $400.00 for a more advanced junior set.
• Good sets costing between $100.00 and $200.00 are the norm.

Do juniors have to have equipment or can they borrow equipment from BGA?
• We provide equipment for use during clincs.

How many lessons are needed before juniors can go on the course?
• The answer varies with ability but usually 4-8 private lessons or 8-12 clinics are enough to get them on the course.

How old do juniors have to be to start in BGA programs?
• Private lessons are open to any age.
• Clinics are usually for juniors aged 7 and above.
• Younger juniors are sometimes admitted, depending upon the clinic offered and the child's maturity.

Are BGA instructors certified by a professional organization?
• Members of our primary teaching staff are either PGA or LPGA accredited.
• Our "coaches", the assistants who help out in clinics and camps must take training programs which include safety and skills.
• Background checks are conducted for everyone over age 18 who assists with our junior programs.