For golfers with playing experience who want to reach the next level of play.
• Four hours of advanced fundamental work
• Led by PGA or LPGA instructors
• Work on bunkers and uneven lies
• Drills to enhance practice time between classes

Make Up Classes are not Guaranteed
We want to make sure you learn as much as possible during your group classes. If you must miss a class that is part of a series, we will do our best to fit you into another similar class. However, our classes fill quickly and we do not guarantee that there will be room for you in another class. Please check your schedule carefully before registering. Thank You!
Level 2.5 Intermediate-Advanced Golfers



Recommended for more advanced golfers and for students who have completed Level 2.0
• Two hours covering a brief overview of advanced fundamentals and more concentrated work on the shots students find most challenging
• Two hours on the course with LPGA or PGA instructors BGA instructors guiding students as they apply their skills to the challenges of actual play.
Game Improvement Clinics With BGA Coaches

Weekly Clinics for groups of more experienced players who want to work on specific aspects of the game with assistance from BGA Coaches. Topics vary weekly.

​Wednesday Evenings 6:30 to 7:30
​Meet in the BGA Practice area next to the Driving Range at Pine Ridge.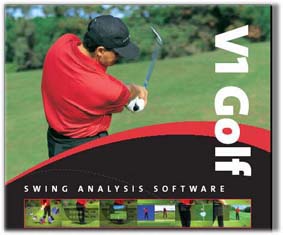 ​
Baltimore Golf Academy golf professionals use V1 Golf Swing Analysis Software to boost the impact of each lesson. Students view their swings with their instructor who can use built in graphics to point out specific strengths and areas in need of improvement. In addition, instructors can review videos after a lesson and record relevent commentary before making it accessible to the student in a private on-line locker.
​Sign up or log in to your V1 Account below.
---
---
Club Fitting for More Advanced Players
Why get fitted?
Properly fitted golf clubs based on your skill level and physical capacity will help you play better golf and get a greater enjoyment out of your game. We will evaluate your current equipment and provide you with our best recommendations to optimize ball flight and control while delivering maximum distance with latest adjustable equipment. Our goal is to partner with you the golfer and provide the best product on the market to help you play better golf.
Why get fitted at Pine Ridge?
• Pine Ridge fitters are experienced with Ping, Titleist and Callaway fitting systems
• Pine Ridge's certified fitters utilize the Zelocity Launch Monitor to ensure that yourclubs fit you properly
• Demos are also available with TaylorMade clubs
• All fittings are conducted on our award winning driving range by certified fitters
• All fittings are Free
• Pine Ridge regularly hosts Demo Days with major club manufacturers.
What's involved in getting fitted?
Driver Fittings - Our fitters will put you through a state of the art fitting process to find the proper spin, launch angle and ball speed to maximize your distance and accuracy.
Iron Fittings - Our fitters will help you determine what shaft flex, weight and club head design will best fit your game.